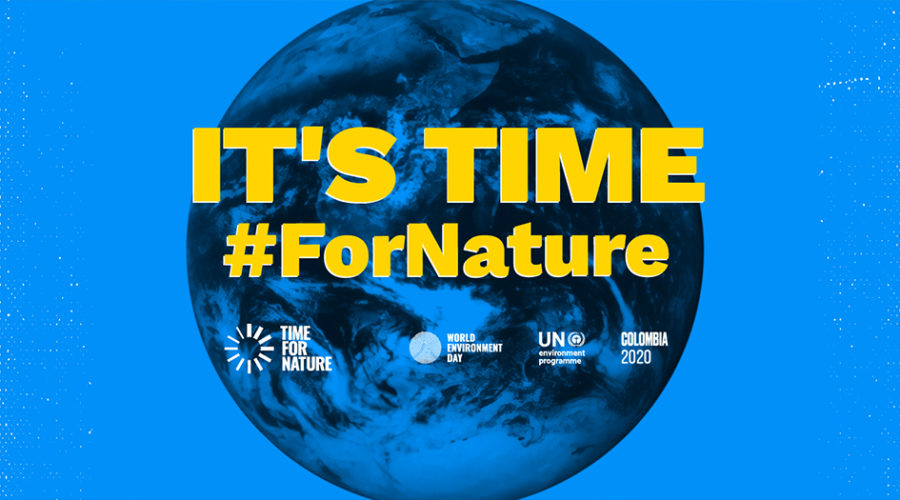 World Environment Day 2020: EMC Joins Call For Global Climate Action to Protect Nature
Environmental Management Consultants (EMC) joins the millions of people in more than 140 countries around the world in observing June 5th World Environment Day 2020 under the theme "It's Time for Nature".
World Environment Day was celebrated for the first time almost 50 years ago to bring a global platform for building awareness of the critical environmental issues affecting the world and urging action to protect the environment.
This year has been exceptional. The global health pandemic has required people to fundamentally change the way we live our lives and do business. As a consequence of people staying inside, there has been a resurgence of nature and biodiversity in cities and communities around the world.
This year's theme for World Environment Day in conjunction with the unique circumstances under which it is being observed underscore the interconnectedness and interdependence of human life with nature. As noted by the United Nations on the occasion of World Environment Day 2020, "the foods we eat, the air we breathe, the water we drink and the climate that makes our planet habitable all come from nature". Now more than ever, we must strive to protect our environment, not destroy it.
EMC urges all individuals and businesses to recognize their role in protecting nature, to act now to prevent further threats to our natural resources, and to support sustainable innovation to build a more resilient world for us and for future generations. In Guyana, as we move to revamp our economy in a post COVID 19 scenario, it will be even more important for us to adopt a green, low carbon approach with a focus on protecting our terrestrial and marine ecosystems and biodiversity.
Let us remain committed to playing our part to protect nature. Our future depends on the actions we take today.