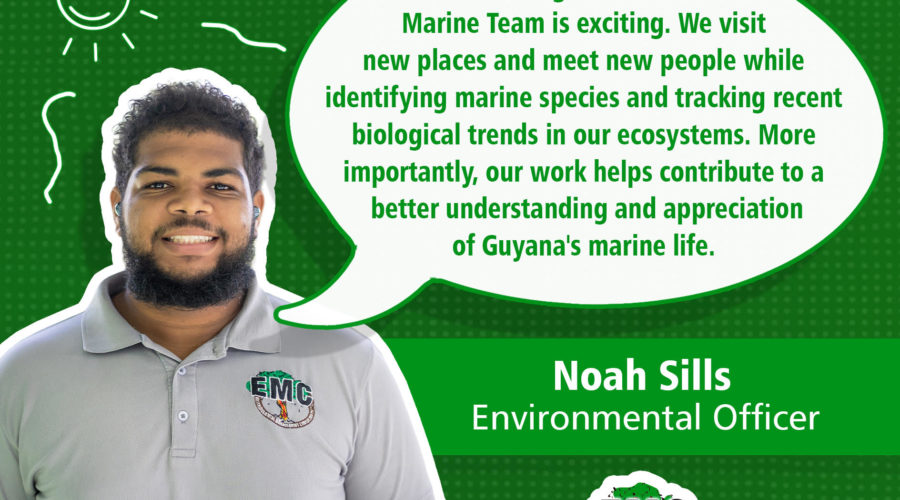 Field Work Provides Endless Learning Opportunities
Noah Sills has a Bachelor of Science in Biology from the University of Guyana. He is a member of EMC's Marine Team and is involved in baseline studies.
---
Why did you choose to study Biology?
I believe it is our duty to care for the environment and all it entails. I have a particular soft spot for animals, as I have loved and cared for many since childhood. Studying biology and working in this field is my small contribution to protecting the environment.
What word would you use to describe your work?
Working in the marine team is EXCITING. We visit new places and meet new people while identifying marine species and tracking recent biological trends in our ecosystems. More importantly, our work helps contribute to a better understanding and appreciation of Guyana's marine life. In addition to that, learning opportunities in this field are endless. We encounter different ways of life and diverse perspectives that teach us a lot about Guyana and its people.
---
Environmental Management Consultants Inc. (EMC) is an environmental service provider and promoter of green growth. EMC works to support efforts aimed at the protection and sustainable management of Guyana's environment.