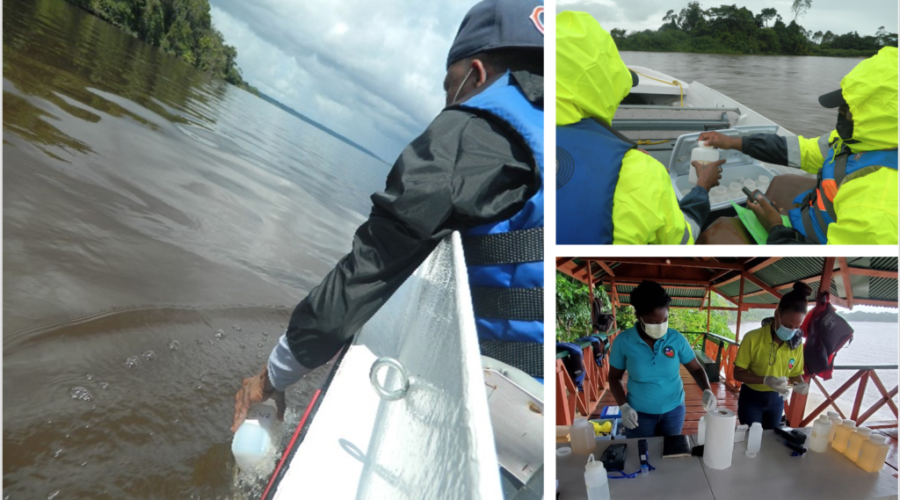 World Meteorological Day 2022: Early Warning and Early Action
The 2022 World Meteorological Day theme, 'Early Warning and Early Action,' reflects the importance of hydrometeorological and climate information for disaster risk identification and management. Climate change has resulted in weather, climate, and hydrological extremes and a surge in natural disasters. Early warning is a crucial element of disaster risk reduction that can save lives and protect livelihoods now and in the future.
Environmental Management Consultants Inc. (EMC) and the Hydrometeorological Service of the Ministry of Agriculture (Hydromet) are contributing to Guyana's early warning systems through the installation and operation of an Automated Weather Station (AWS) at the Saxacalli Rainforest Cerntre, on the left bank of the Essequibo River. In addition, EMC and Hydromet are collaborating on a Water Quality Baseline Programme in the Lower Essequibo River Watershed. This initiative is helping to generate consistent surface water quality to support the management and protection of one of Guyana's primary freshwater resources.
The collaboration between EMC and Hydromet in the Lower Essequibo River Watershed is helping to generate key baseline information and to track seasonal variations which can support analysis of potential long-term effects of climate change thereby contributing to better prevention, preparedness, and response.