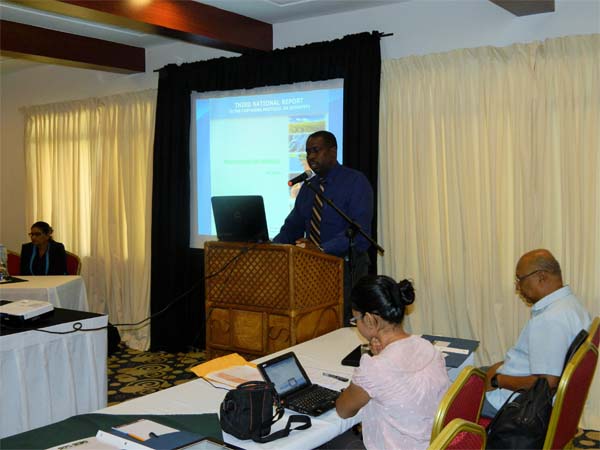 NATIONAL STAKEHOLDER WORKSHOP ON THE PREPARATION OF THE THIRD NATIONAL REPORT TO THE CARTAGENA PROTOCOL ON BIOSAFETY
Environmental Management Consultants (EMC) provided support to the Environmental Protection Agency (EPA) in convening a national stakeholder workshop, as part of the preparation of the Third National Report  to the Cartagena Protocol on Biosafety.
The purpose of the workshop, which was held on 9th September, 2016 at the Herdmanston Lodge, Georgetown, was to review and obtain feedback from key stakeholders regarding Guyana's Third National Report on the Cartagena Protocol on Biosafety. Several key agencies and institutions that have a part to play in biosafety were represented.
Chairing the workshop was EMC's Communications Specialist Dr. Rovin Deodat, with the head table consisting of representatives from the EPA and EMC's Environmental Law Specialist, Mr. Teni Housty. Presentations focused on the current situation in Guyana, progress and plans regarding biosafety. Mr. Housty also presented the findings of the Third National Report, as well as solicited from the representatives information and updates regarding their mandates and experience in relation to articles under the Cartagena Protocol.