International Day of Forests 2022: EMC Supports the Sustainable Management of Guyana's Forests
Environmental Management Consultants Inc. (EMC) joins millions around the world today in celebrating International Day of Forests to raise awareness of the importance of all types of forests. This year's theme, "Forests and sustainable production and consumption," calls for the sustainable management of forests and their resources for the planet and its inhabitants.
Approximately 85 percent of Guyana's land is covered by different types of forests, including rainforests, montane forests, swamp and marsh, seasonal forests, savannah forests, and mangrove forests. Guyana's forests are highly diverse and are home to thousands of species of plants, amphibians, birds, mammals, reptiles, and insects. The forests also provide essential goods, including food and water, medicine, energy, and valuable services such as air and water purification, carbon sequestration, flood prevention, erosion control, and climate regulation.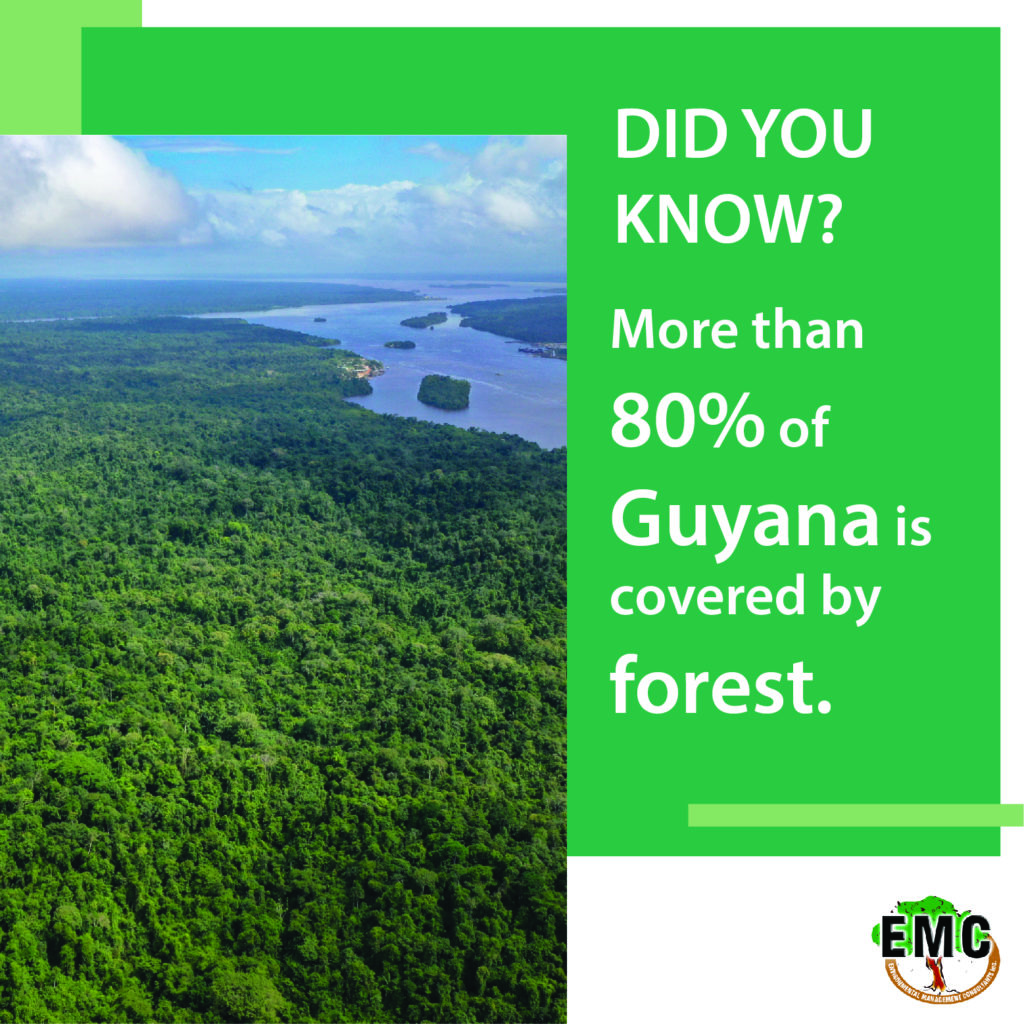 EMC supports the sustainable management of Guyana's forests through biodiversity assessments, resource mapping and reporting, awareness and capacity development, and continuous dialogue with communities and stakeholders. EMC also encourages and supports businesses to adopt and integrate the highest environmental standards and procedures, including research and baseline information collection, to promote sustainable forest management.