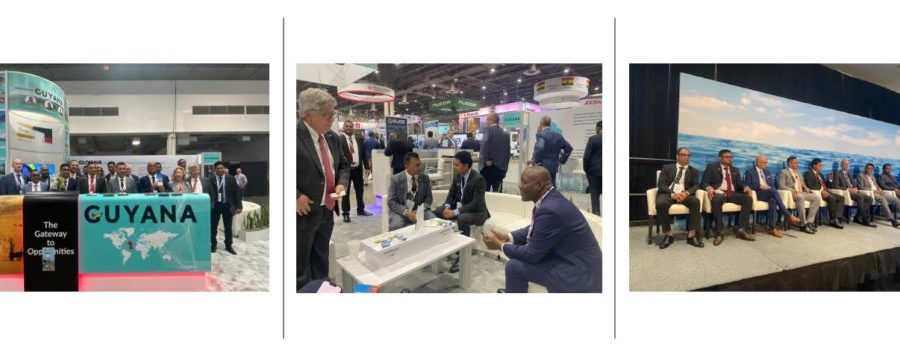 EMC's MD at the Offshore Technology Conference in Houston, Texas
EMC's Managing Director Shyam Nokta is participating in this year's Offshore Technology Conference (OTC) in Houston, Texas. The conference brings together industry leaders, investors, buyers, and entrepreneurs to share technology, expertise, products, and best practices, develop business partnerships, and learn about the latest advances in the offshore sector. Also on display at the OTC is the industry's largest equipment exhibition. 
While at the OTC, Mr. Nokta joined the Minister of Natural Resources, Hon. Vickram Bharat, President and General Manager of Esso E&P Guyana Ltd, on April 3, for a discussion on "Promoting Investment for Guyana's Petroleum Sector Through Beneficial Local Content Goals: Maximizing Business Opportunities and Profitability." Participating in the discussion too were Bobby Gossai, Senior Petroleum Coordinator – Petroleum Management Programme; Martin Pertab, Director – Local Content Secretariat; Nicholas Deygoo, Director – NRG Holdings Inc; Zulfikar Ally, Minister Counselor / Deputy Ambassador – Embassy of Guyana and Paul Cheong, the Chairman of the Private Sector Commission.