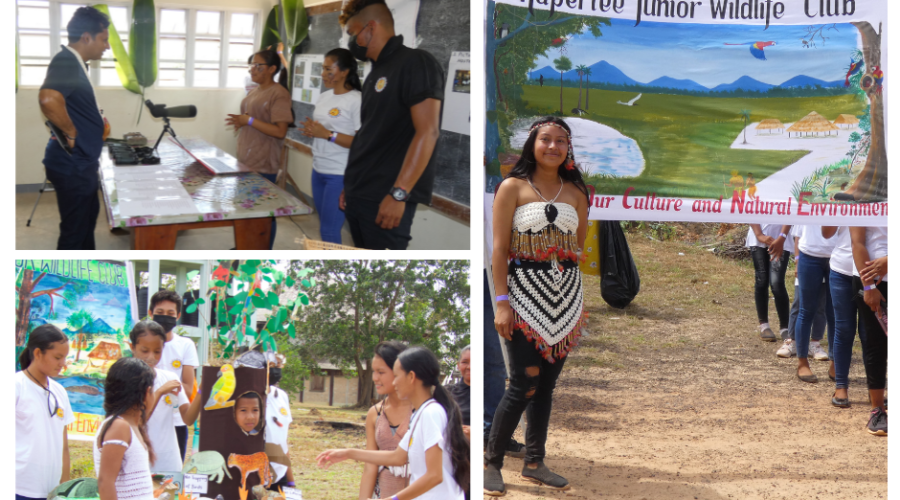 EMC Attends the Iwokrama Wildlife Club Festival
EMC's Managing Director Mr. Shyam Nokta and Senior Environmental Officer Ms. Shannon Stephenson attended the Iwokrama International Centre Wildlife Club Festival on April 4, 2023, at Bina Hill in Annai. This year's theme, 'Protecting Our Culture and Natural Environment,' celebrated Guyana's environment, indigenous culture, and heritage.
The colourful festival featured eighteen wildlife clubs showcasing their culture and unique approach to environmental protection. It included intricate costumes and entertaining cultural presentations such as cotton spinning, archery, and fire lighting demonstrations.
Wildlife Clubs are an integral part of communities in the Rupununi. As seen at the Wildlife Club Festival, they are an engaging way for young people to connect with nature and learn about the unique animals and plants in the area. On a broader scale, they provide an opportunity to explore the relationship between humans and the environment and engage in community activities.
EMC and Iwokrama, through their partnership, collaborate on initiatives such as these to work with young people to promote a better understanding and appreciation of the environment.