Dynamic Perspectives Enrich Environmental Work
Bhudranie Boodhoo is an Administrative Officer at EMC and provides vital support to the marine team.
---
'I grew up helping my family with our retail business. When it was time to pick a field of study, I chose business and IT to master skills that would help me work efficiently and run a successful business one day.
My background in business ties in well with my job as an Administrative Officer, which involves team logistics and coordination, as well as managing data collected by the team, including data processing and record-keeping.
I enjoy being a part of a dynamic team and learning something new every day. Working with people with varied expertise and diverse backgrounds, and sometimes from different parts of Guyana, is exciting and brings together unique perspectives that enrich the work environment.
I have learned a lot about Guyana and our marine systems from planning fieldwork, processing data, and interacting with my teammates. Our work has opened my eyes to the beauty and diversity of Guyana's natural environment and inspires me to do more to help protect it.
I advise anyone who wants to join the environmental field and work in administration, to love what you do, continue learning, and keep an open mind because every day is an opportunity to grow.'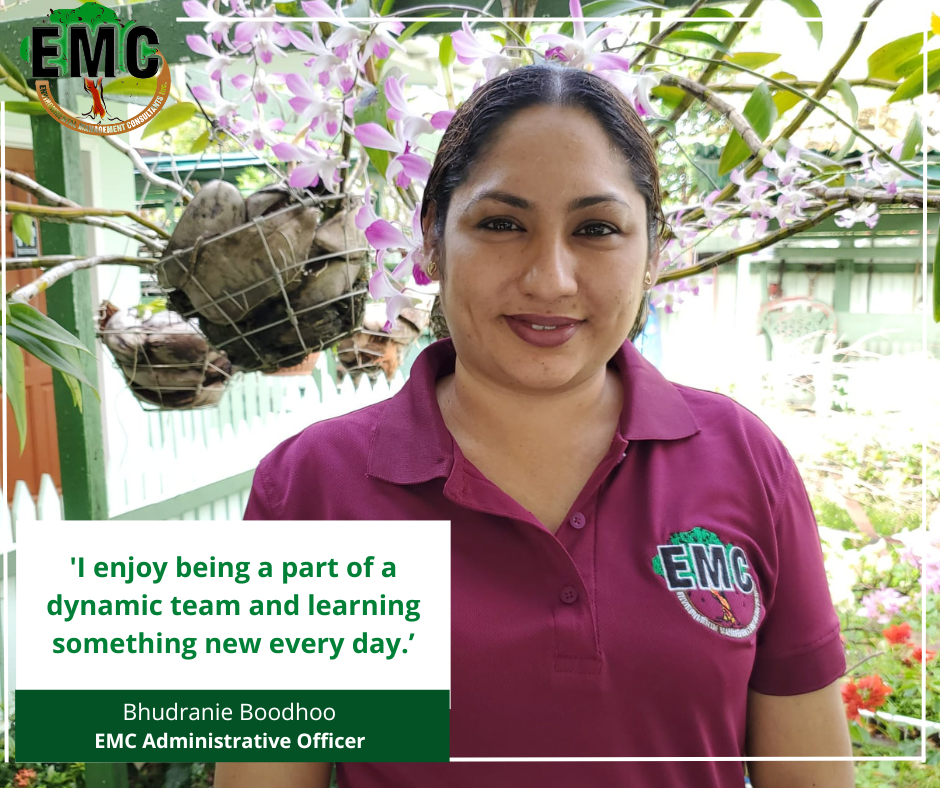 ---
Environmental Management Consultants Inc. (EMC), as an environmental service provider and promoter of green growth, works to support efforts to protect and sustain Guyana's environment.