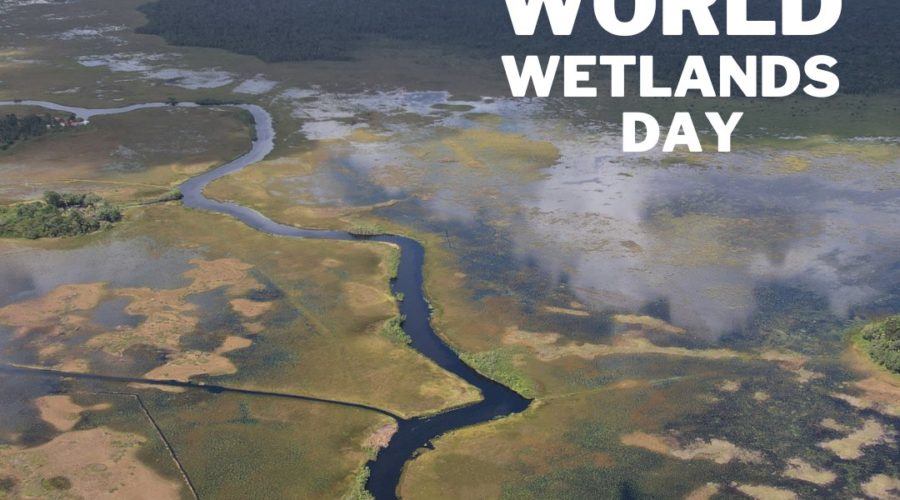 World Wetlands Day 2023: EMC Joins Calls to Protect Wetlands
World Wetlands Day is celebrated on February 2 every year to raise awareness and increase understanding of the critical importance of wetlands. This year's theme, 'It's Time for Wetland Restoration,' calls for collective action to reverse the rapid loss and encourage action to restore and conserve wetland areas.
Wetlands are some of the most wildlife-rich ecosystems on the planet. They are crucial in supporting and maintaining healthy ecosystems, and human health and well-being. However, wetlands globally are under threat due to climate change and human development, and more action is needed to protect and restore them.
Guyana has significant wetland areas, on the coast and in the hinterland which provide a home to thousands of species of plants, amphibians, birds, mammals, reptiles, and insects, including several vulnerable, endangered, or critically endangered species, such as the Giant Water Lily, Black Caiman, Arapaima, and the Amazonian River Turtle. They also provide essential goods, including food and water, medicine, energy, and valuable services such as air and water purification, carbon sequestration, and climate regulation.
Environmental Management Consultants Inc. (EMC) contributes to the understanding and sustainable management of Guyana's wetlands through biodiversity assessments, resource mapping and reporting, awareness and capacity development, support for community livelihood initiatives and continuous dialogue with communities and stakeholders.