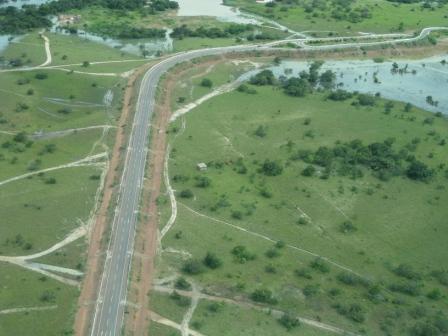 EMC provides a wide range of environmental services to support development of key infrastructure in Guyana such as roads, bridges, asphalt plants and airstrips.
EMC's experience in the infrastructure sector include:
Collaborated with international service providers to prepare a Strategic Environmental Assessment for key transport initiatives and Feasibility Studies for major road developments including the Linden to Lethem Road.
Conducted Environmental Impact Assessments for the rehabilitation of major highways and roads on the West Coast Demerara and Berbice area.
Prepared Environmental Management Plans for major roads rehabilitation across the coast of Guyana, for the construction of an aerodrome in the North West District and a wharf and asphalt plant on the East Bank of Demerara.
Provided environmental compliance support to contractors and engineering consulting firms for road construction projects across the coast and hinterland region of Guyana.
Conducted environmental compliance monitoring of donors environmental and social safeguards for the rehabilitation of several secondary education facilities and a leading tertiary educational institution.
Over the years, EMC has developed the capacity and experience to oversee and monitor the implementation of donors environmental and social safeguards for infrastructure projects.