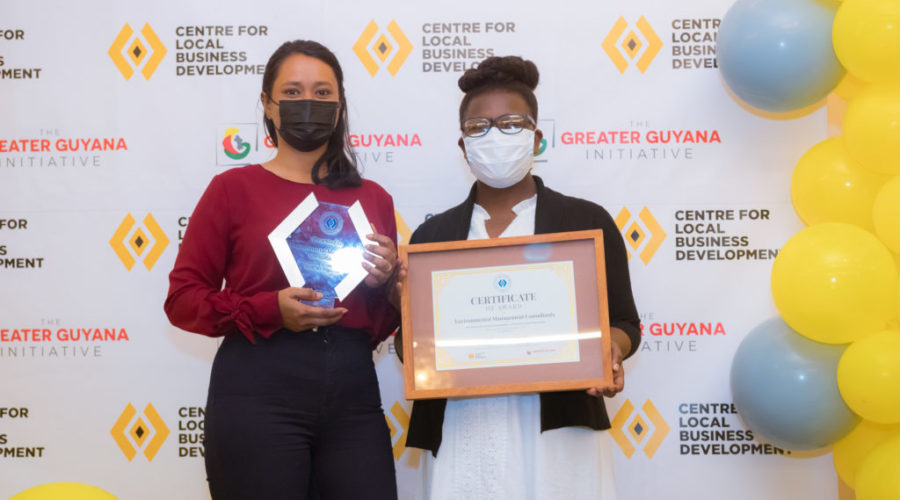 EMC receives CLBD HSSE Award
EMC was one of 25 companies to complete the Centre for Local Business Development (CLBD) Health, Safety, Security and Environmental (HSSE) Management System Programme. The Programme commenced in July 2019 and involved awareness sessions, creation of documentation and processes, assessment sessions, and follow-up visits.
The CLBD HSSE Programme helped to improve EMC's HSSE systems that were already in place and being implemented. According to EMC's Managing Director Mr. Shyam Nokta "participating in the Programme was another step by EMC to continue to improve our HSSE management systems which we apply across many sectors. What is critical is ensuring consistency in implementation, both at the office and in the field on projects, and maintaining systems and procedures."
The award ceremony was attended by EMC's HSSE personnel Ms. Tishawanna Harry and Latchmi Mukhlall on December 15, 2021 at the Pegasus Hotel.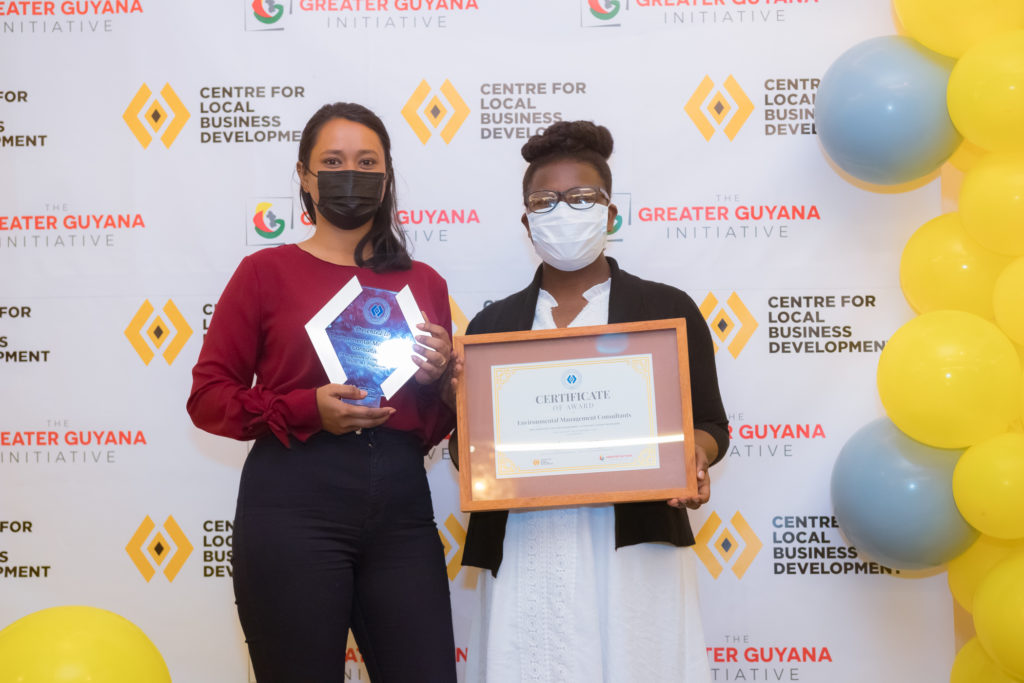 EMC's HSSE personnel Ms. Tishawanna Harry and Latchmi Mukhlall pose with the award and certificate