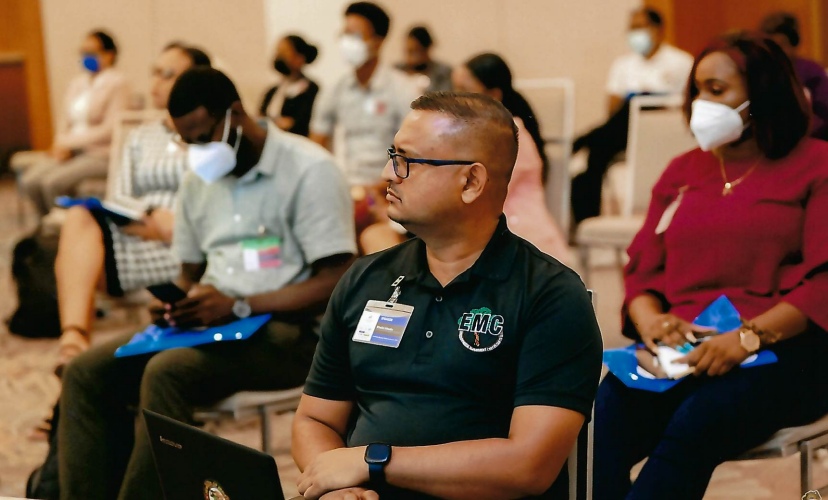 EMC Featured at the Third Annual AMCHAM HSSE Conference
EMC was featured at the third annual American Chamber of Commerce (AMCHAM) Guyana Health, Safety, Security, and Environment (HSSE) conference. This year's conference was attended by over 120 attendees representing over 50 companies from various industries throughout the country. The event also drew experts in occupational health and safety, environmental management, and security from across the Caribbean and Guyana to share knowledge and best practices.
In keeping with this year's theme, 'People as the Solution, Safety Starts at Home,' EMC's Projects Director, Khalid Alladin, spoke on actions industries can take to prevent or minimise environmental impacts and the importance of combating workplace hazards through robust HSSE systems and practices. "A good health and safety management system can help minimise risk and protect against accidents in the workplace," he said. "An internalised system helps create a positive health and safety culture and attitude at work, where making safe and healthy choices becomes second nature to everyone."
EMC welcomes the initiative by AMCHAM to share best practices, encouraging industry actors to keep updated on the latest guidance and put measures to manage the risk and protect workers, visitors, and clients.