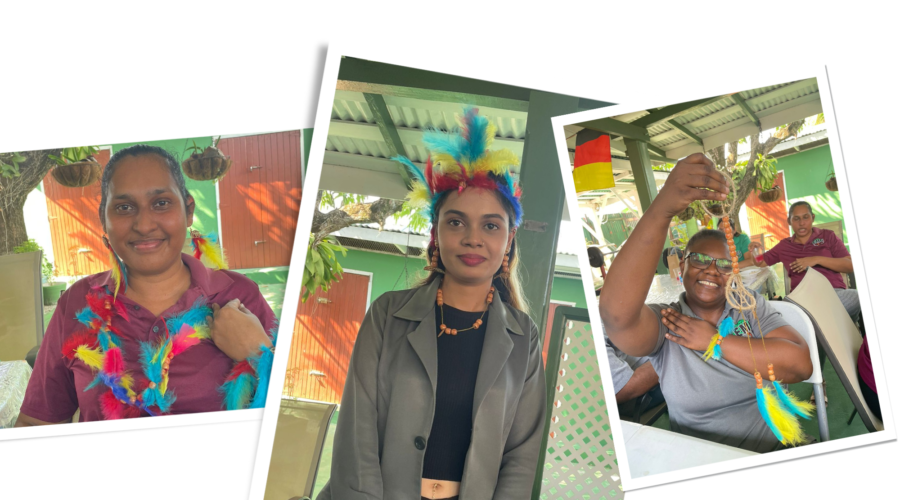 EMC Celebrates Amerindian Heritage Month and Youman Nabi
The EMC team recently gathered for a lively celebration in honour of Amerindian Heritage Month and Youman Nabi.
The event began with informative presentations that shed light on the cultural importance and impact of Amerindian Heritage Month and Youman Nabi in Guyana's history and identity. Team members then engaged in craft-making activities to celebrate Guyana's Indigenous cultures.
No celebration would be complete without a delicious feast. The team enjoyed cultural dishes such as Chicken Tuma Pot, Cassava Bread, Maatai and Vermicelli. The celebration also featured recognition of staff milestones and birthdays, highlighting EMC's sense of camaraderie and appreciation for its members.
The activity was a vibrant and culturally enriching experience enjoyed by all. The EMC team is committed to fostering a diverse and inclusive environment that embraces and celebrates the richness of Guyana's shared heritage.
---
Environmental Management Consultants Inc. (EMC) is an environmental service provider and promoter of green growth. EMC works to support efforts aimed at the protection and sustainable management of Guyana's environment.