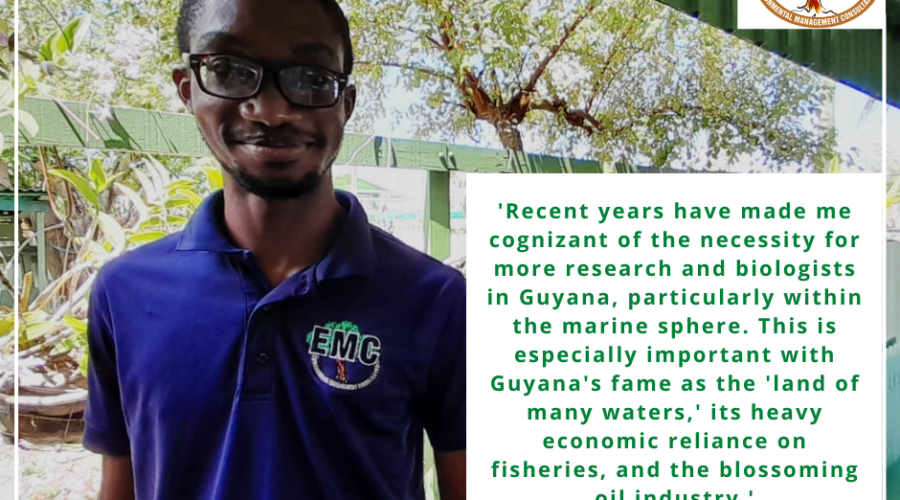 Biologists Vital to Marine Research
Tejay Anderson has a Bachelor of Science in Biology from the University of Guyana. He is a member of EMC's Marine Team and is involved in baseline studies.
---
I studied biology because I have always found life's complexity, diversity, and scale fascinating at a fundamental level—the basic condition of consciousness and all the accompanying survival mechanisms and self-propagation. At university, I eventually specialised in marine zoology due to my preference for marine life and the relevance of this discipline to Guyana's developing oil industry.
I am directly attached to the marine team, and my primary responsibility is researching marine ecosystems across Guyana. It involves a lot of fieldwork which naturally offers several advantages. 
My role continuously grants me the opportunity to develop and refine my research capabilities, especially those acquired during my tertiary years.
It inserts me directly into the environment where I can engage with fisherfolk, acknowledge their concerns, and familiarise myself with the various locations.
And on a more personal level, it broadens my social character and local travel experience.
Recent years have made me cognizant of the necessity for more research and biologists in Guyana, particularly within the marine sphere. This is especially important with Guyana's fame as the 'land of many waters,' its heavy economic reliance on fisheries, and the blossoming oil industry. This area represents much potential to tap into, and I am thrilled to be working at EMC in this capacity.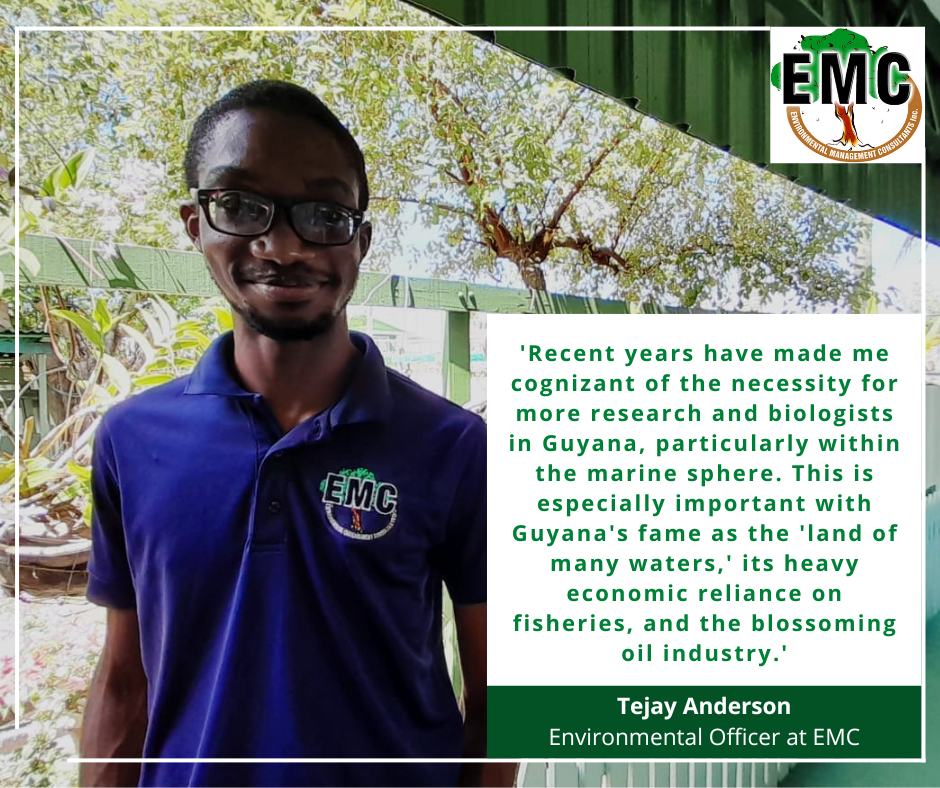 ---
Environmental Management Consultants Inc. (EMC), as an environmental service provider and promoter of green growth, works to sup